Departments can be split into department groups for easy viewing. Firstly, navigate to 'Employee Manager' via the 'People' link in the top navigation bar.
Click the 'Manage' button in the top right corner of the department menu.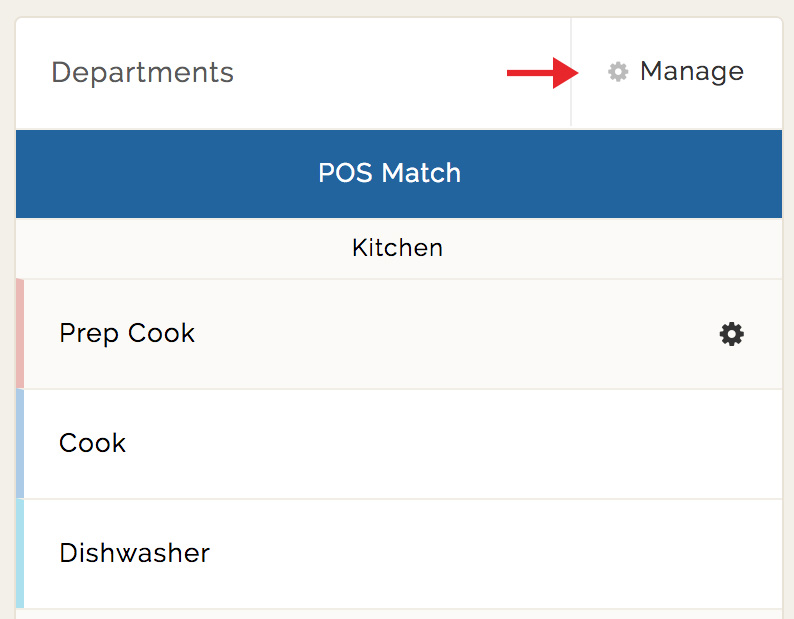 Your departments will be displayed on the right section of the page. To add a new group, click the blue 'Create New Group button, located top right.  This will instantly add a blank department group to your list.
To edit or remove a department group, click the 'edit' button.
To add departments to a group, click the '+ Department' button within the group box.
To remove a department from a group, simply click the name of the department within the group, and it will be moved to the 'No Department Group' section.