Here you will be able to set your department groups to best suit your restaurant's schedules and labour tracking. Ex: FOH, BOH or simply restaurant.
Navigation: Dashboard > Settings > Edit Department Groups
Goal: Customize your restaurant's department groups.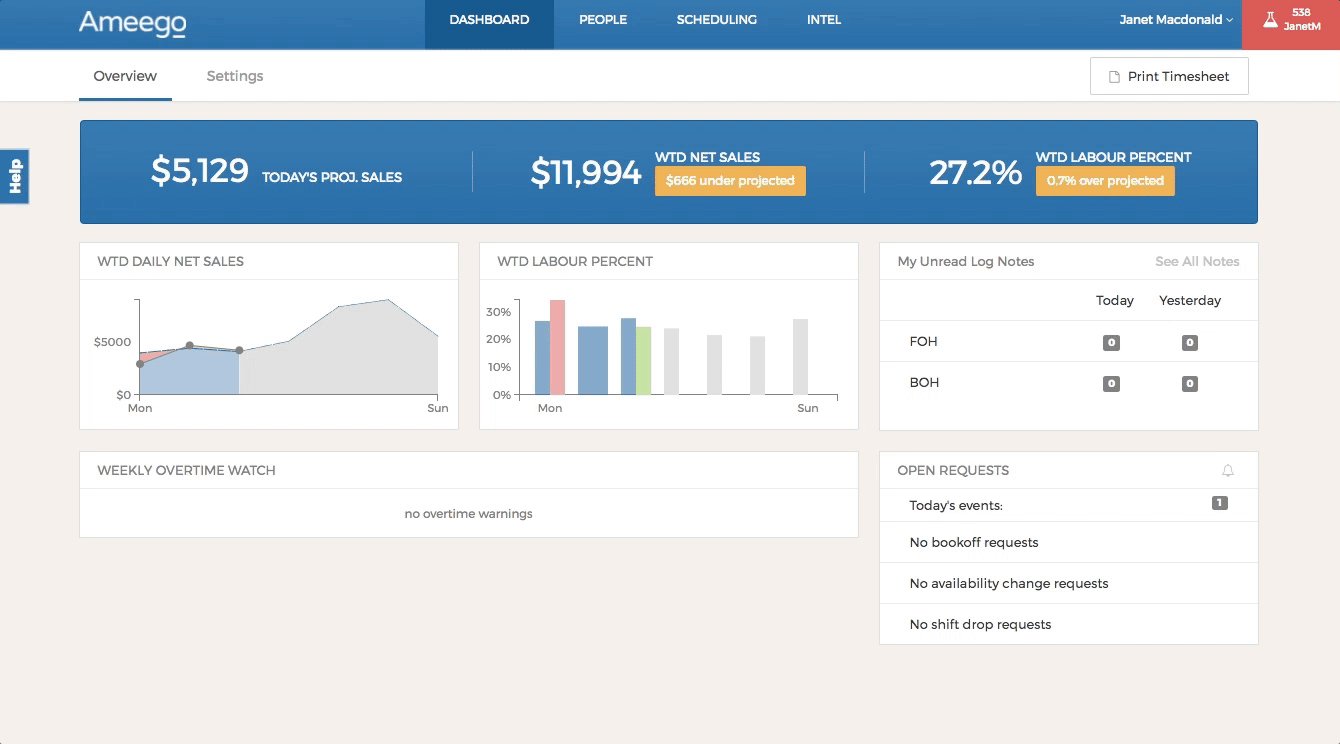 Editing department groups:

You will first see the department groups and departments that have been imported from your POS system. If you want to change a department group click the edit button then add or delete departments as needed.

Department group sales metrics:

Select the sales metric you want to use when tracking sales and labour for this department group from the dropdown box. Be sure to click finished when you're done. 
Add a new department group:

Click 'Add new group' then edit to name the group and add departments as needed. Not seeing a department? Be sure to add it through your POS, 15 minutes later it will show up in Ameego.

Great Job. You have successfully setup the department groups for your restaurant! Next up, your people settings!